Dear european investor:
First of all thank you for contacting our european office in "fenua".
Secondly I strongly encourage you in your project to invest in our country so i advance you: from this 2010 the legislation for us europeans has changed in this French territory of Outre-mer with the implementation of Ordinance 200-372 (2000).

In short, this application of the Ordinance 200-372 is impressive progress for all us citizens of the European Union concerning visas, residence, permits and licensing, accreditation of diplomas, business, etc ...
And it´s precisely in this last section of economic activities and business where the jump has been quantitative and qualitative.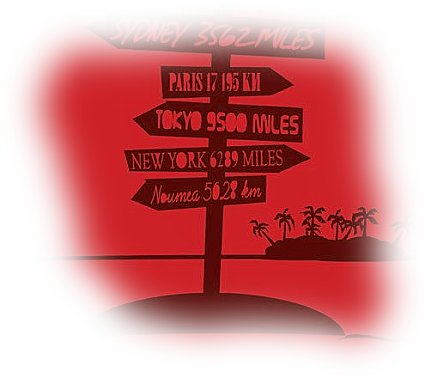 Well now, our countrie is a territory remote from Europe and with even many language and cultural differences with most of our countries.
The distance, the lack of functioning of this french autonomous community, the difference in language and other factors can play you a trick and more than one prior actions are always recommended before landing your money and / or equity in French Polynesia.
The set of these previous actions is what we call the Feasibility Study of Business / Investment in French Polynesia:

Audit Service of Business / Investment Proyects in the French Polynesia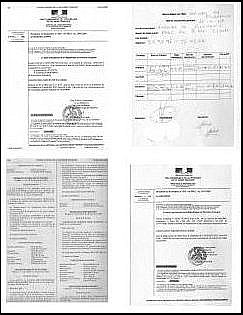 Formalities
- Report on current regulations and specific tax, customs, health, territorial polynesian legislation to which you should submit your business or investment as well as their tax and social contribution obligations.
- Investment & Performance audit of your project in French Polynesia: local purchases or rentals, land-ship, social insurance, machinery, computers and internet, car, fuel, others .. Operational audits, election of assembly-lines and business plans.
- Report on minimum providers/supliers necessaries to implement your business or investment in French Polynesia (goods, services, rentals, carriers, freight forwarders, ..) and their offer.
- Report on fundraising and grants for your project.
- Market research on products or services you desire to sell / export and current status of their channel in French Polynesia: competition, pricing groups, distributors, department stores ..
- Report on the communication needs of your project in French Polynesia: local media advertising and promoting the best practicable, advertorials in local media, digital website-weblog strategy, preparation and printing of catalogs, tastings and samples organizing, promotion and presentations in celebrations, corporate advertising in polynesian cultural and sporting events, advertising, in corporate gifts, ..
- Audit on the relevant regulations and legislation specific tax, customs, health, territorial .. for the export of polynesian products and handled to your country.
- Report on important legal actors needed to create your local business or activity in French Polynesia: notaries, lawyers, accountants, huissiers, consultants, ..
(Same for freelancers than for companies looking for external growth operations)
How to apply?
If you wish that our office conducted a feasibility study of your business or investment project in French Polynesia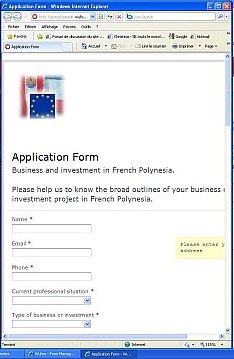 ---

Important¡
Our Audit Service of Business / Investment Proyects in the FP is the best way to avoid mistakes and to know the potential viability of your business project or investment in Polynesia without leaving home and without advancing those EU thousands of a international ticket Europe-Papeete & several months living here to audit it by yourself.
This also in a fluid relationship of efficiency, experience and CONFIDENTIALITY.
Maurururoa and Nana
Thanks in advance and See you soon.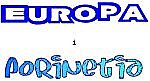 TAPI, Maria Imelda
La Présidence